According to the President, whereas prosperity of Uganda and Africa entails getting each person or family involved in the production of goods and services, strategic security is key to enable this.
"You cannot create prosperity by donations or handouts from the government but to enable the population to produce goods or services and sell them and in that way each family can get money to build a prosperous life," H.E Museveni said.
The President was on Friday 4th August, 2023 delivering a lecture of opportunity to the officers under the Criminal Investigations Directorate (CID) of Uganda Police at State House Entebbe.
The 71 officers on the ranks of Superintendents of Police and Assistant superintendent of Police have been undergoing training at Kabalye Police Training School.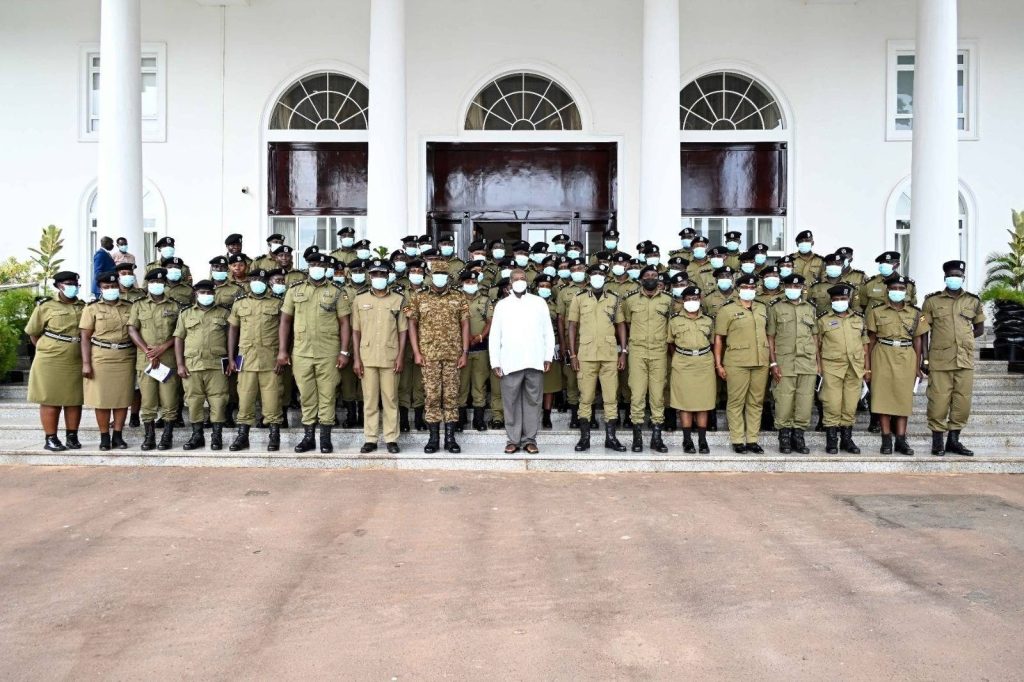 The President gave an example of the Parish Development Model and other government programs where the government has been giving grants and other items such as animals to the SACCOs but they end up being stolen and little is being done to recover them.
"How will the people get out of poverty?" the President wondered, adding that strategic security meant capacity to create a defense and law and order infrastructure to guarantee peace for Ugandans, so that they can produce goods and services.
"CID is to ensure there's no crime so that people can produce goods and services for prosperity. So, when you get a CID or police who is not doing his or her work, he's undermining our prosperity," Gen Museveni further noted.
He said strategic security is among the missions of the NRM revolution and CID officers should play a key role in protecting the people against internal and external threats like what's happening in parts of West Africa where the political class do not know what to do.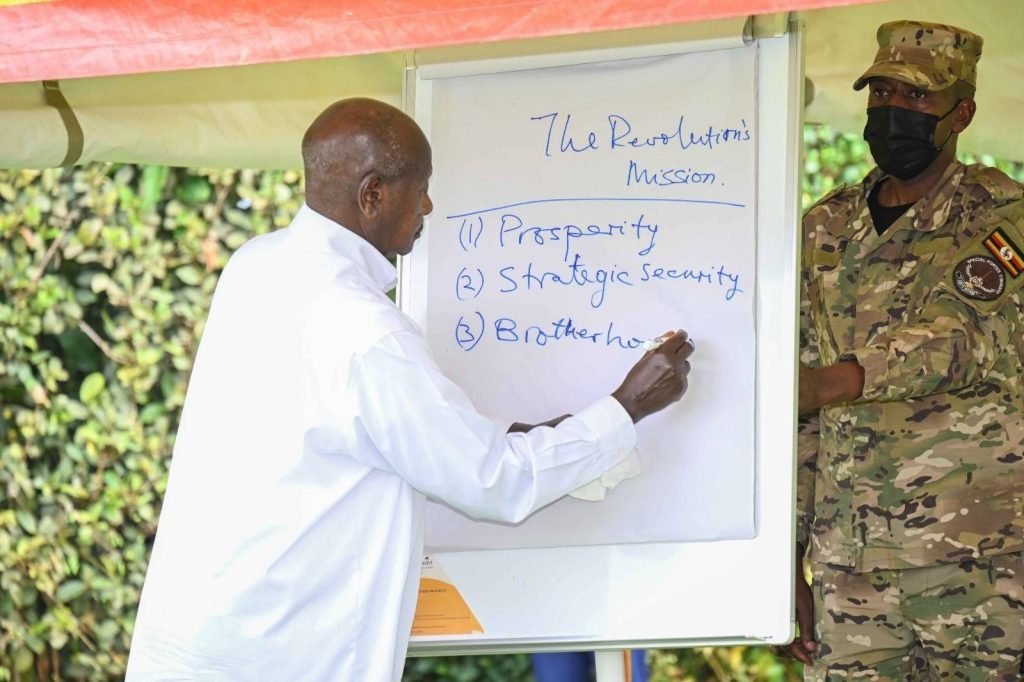 The President also urged the officers to always remember the four principles that make up the ideology of the National Resistance Movement being: Patriotism(anti-sectarianism), Pan- Africanism (believing in East Africa & Africa), Socio -economic transformation and democracy, saying these are in order to address the strategic goals of Africa from 1900 when the whole of it had been colonized.
"Pan Africanism is vital because it provides people with the regional market of East Africa and Africa as well as an international one," H.E Museveni noted.
The Director Criminal Investigations Directorate (CID), Assistant Inspector General of Police (AIGP) Tom Magambo thanked President Museveni for the recent promotions in the Uganda Police where a total of 1900 CID officers were promoted, saying it increased their morale to perform their duties.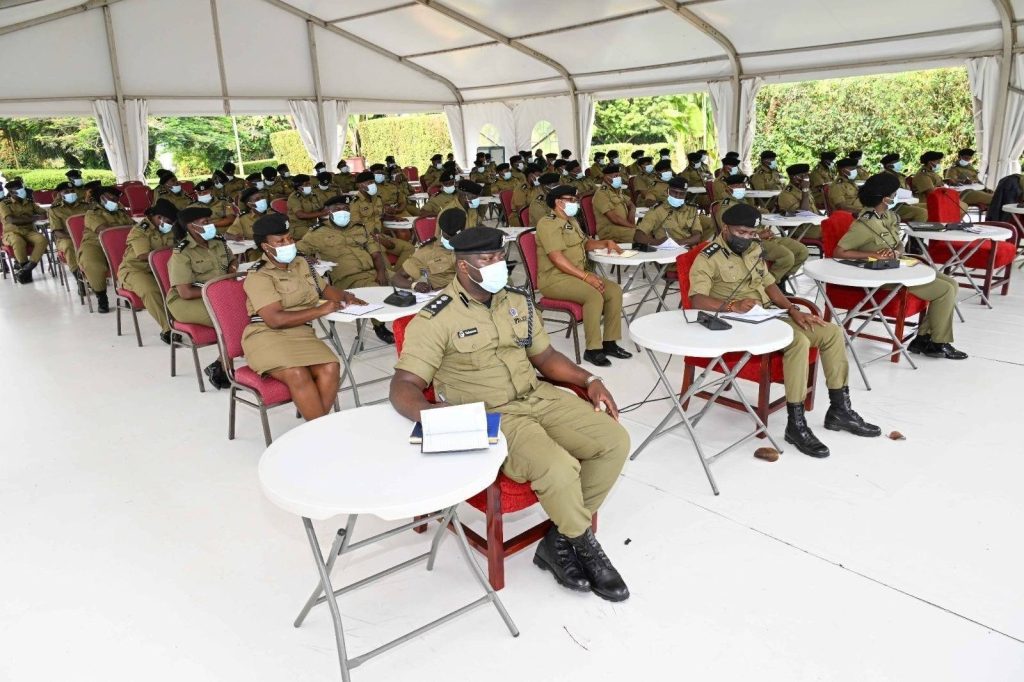 Major Magambo said so far, a total of 138 CID officers have been trained and another batch of 72 officers will be sent to Kabalye for training for effective performance.
He said the officers were trained in the Ideological development and then the technical aspects of investigating criminal cases which has grounded them to appreciate what their specific role should be in promoting the socio- economic agenda.
"We're going to reduce the excuses especially when it comes to serving our people and we will be able to contribute immensely to the socio economic transformation agenda," AIGP Magambo said.
He further welcomed President Museveni's idea and guidance on the phased implementation of the sub county police model.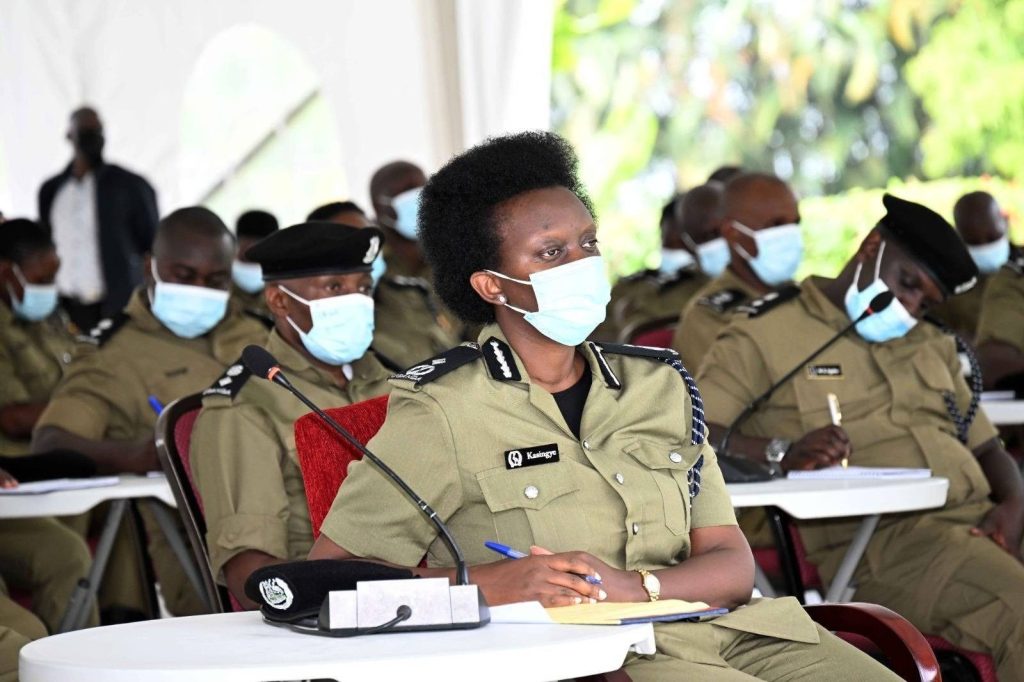 "We look forward to your guidance and support to the implementation of this roadmap and when you do that Your Excellency, we are optimistic that we are not going to let this country down. We promise Your Excellency that we shall handle the work you have assigned us very well," Major Magambo said.
The CID Directorate is mandated to ensure effective detection, investigations and prevention of crimes.