President Yoweri Kaguta Museveni has today October 18, 2023 met the outgoing Algerian Ambassador to Uganda, H.E Cherif Oualid who paid a courtesy call on him at State House Entebbe.
During the meeting, President Museveni bid farewell to Ambassador Cherif and thanked him for the good work during his time of service in Uganda.
"I'm very happy you have done a good job," the President said.
"I'm looking forward to His Excellency, Abdelmadjid Tebboune coming to Uganda to attend the Non-Aligned Movement (NAM) summit," he added, before informing the Ambassador that he has already invited his Algerian counterpart to be part of the summit that will take place in Kampala next year in January.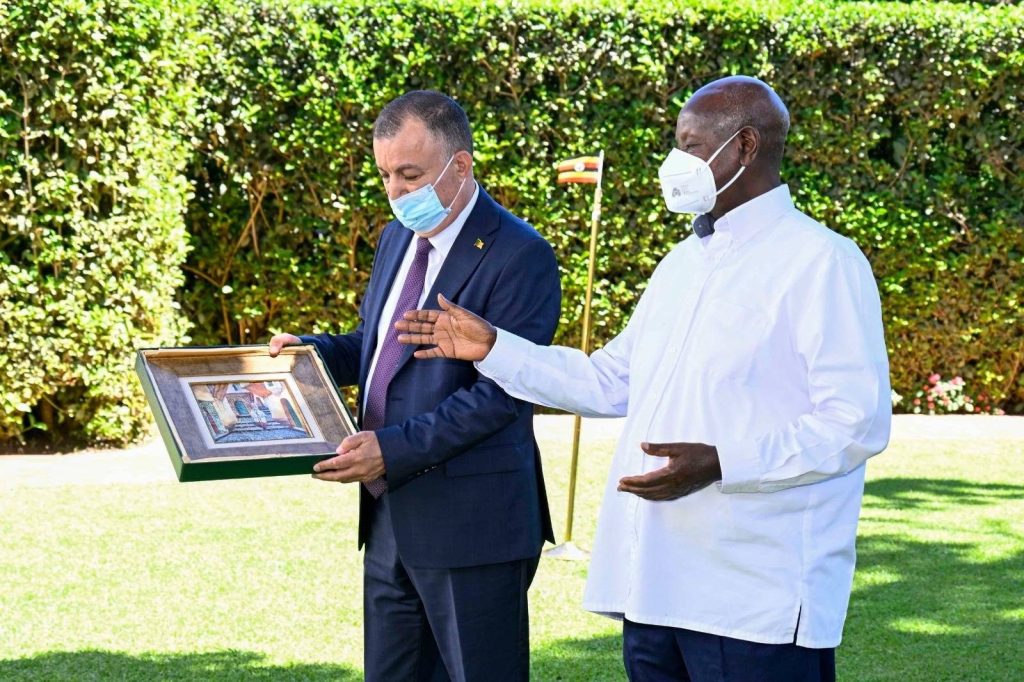 The outgoing Ambassador expressed gratitude to President Museveni for strengthening the bilateral relations between Uganda and Algeria.
"At the end of my tour of duty in your beautiful country where I have spent 22 months and 10 days, I have got wonderful memories that will always remain with me. I would like to bid farewell to you and I thank you for always receiving me well like you have always done whenever I request a meeting with you," H.E Cherif said.
He also commended the President for securing and unifying Uganda, an attribute that has created a conducive environment for Investments to prosper in the county.
"Thank you for your guidance and assistance. Algeria and Uganda now boast of much better economic and commercial cooperation. In fact, many official visits took place between the two countries in 2022 and 2023," Ambassador Cherif noted.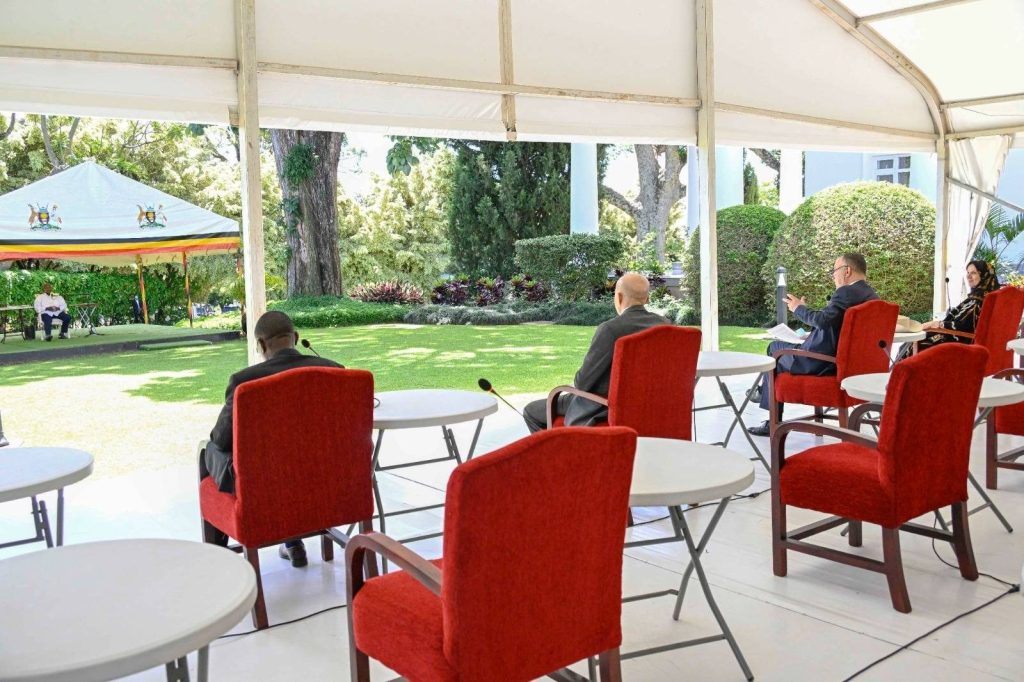 "Your Excellency, the visit you made to Algeria in March 2023 paved the way for a lot of progress in the bilateral relations since it was crowned with the signing of seven agreements in the field of Agriculture, energy, tourism, higher education and scientific research."
Besides boosting its bilateral economic ties with Uganda, the Ambassador assured President Museveni that Algeria remains committed to contributing to human development resources in Uganda through the granting of civil and military scholarships, the number of which is on the increase year after year.
"I'm also glad that diplomats and other officials no longer need visas to move between our two countries. Our two countries can now have regular political consultations in the framework of the Memorandum of Understanding signed in Algiers in 2022."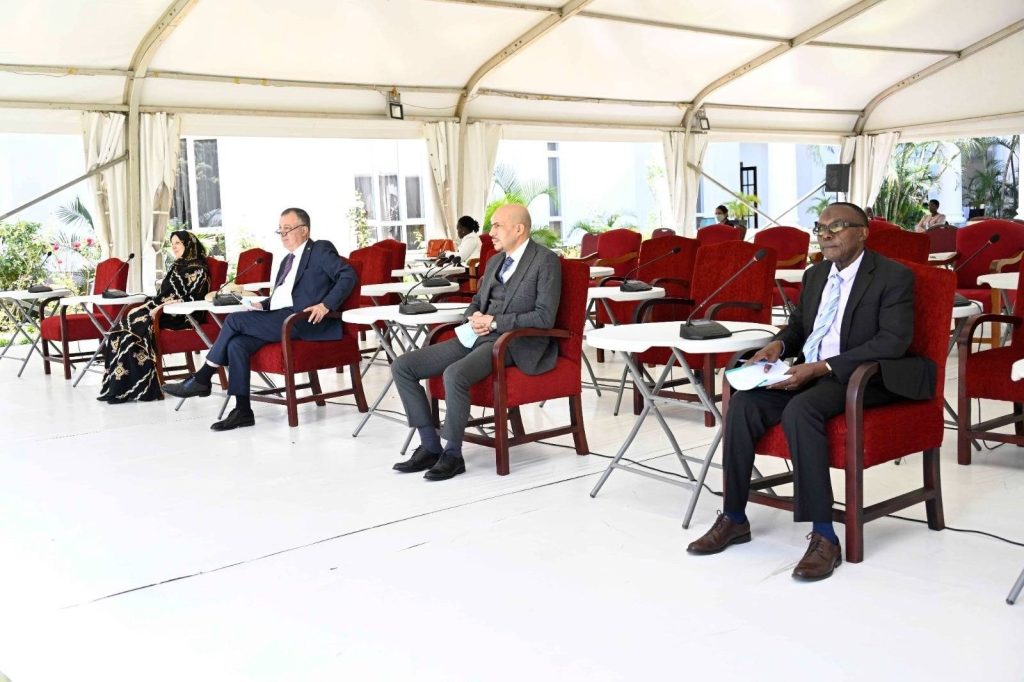 On the other hand, H.E Cherif also assured the President that Algeria has an open market for Uganda's powdered milk.
"President Abdelmadjid himself attaches great importance to this project. The Algerians are still waiting for you," he disclosed.
In response, President Museveni noted that he was going to encourage the Ugandan dairy companies not to waste time and utilise the available opportunity in Algeria.