The President and Maama Janet who got married at Turnham Green Church, England on the 24th of August 1973, first exchanged their marriage commitment vows at Kyamate Church of Uganda, Ntungamo District at a function presided over by the Archbishop of the Church of Uganda, His Grace, Dr. Stephen Kaziimba Mugalu.
President Museveni used the occasion to remind people to always differentiate between what he said was "life and facilitation to life". The President noted that whereas other worldly things such as wealth, education and professionalism were important, the real meaning of life is in the family and the marriage institution because it guarantees the continuity of humanity.
He told the congregation that he was happy and proud of the contribution of his wife Mrs. Janet to his life because on top of physically giving him company and saving him from loneliness, she has enabled him to multiply and expand his family through their children and grandchildren.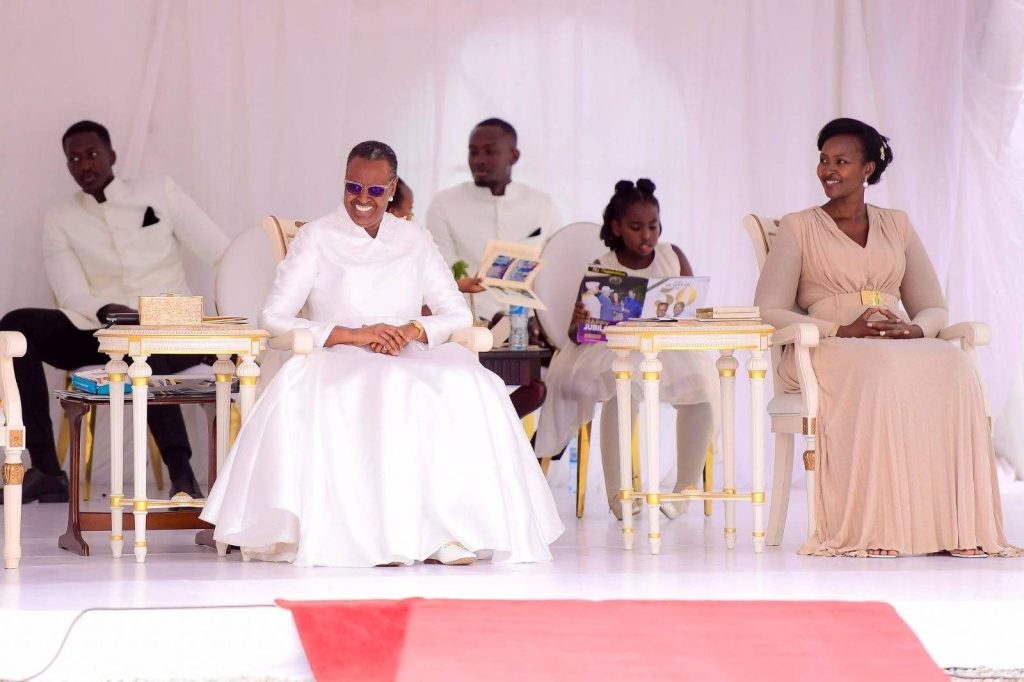 "I want to take this opportunity to thank Maama Janet because through her I found company, did away with loneliness but also managed to expand my family, as you can see it's now a bigger family," he noted.
The President further thanked God for the gift of life, noting that without life they wouldn't have been able to get married, have children and grandchildren.
"We were born and grew up in very difficult times with many challenges in life especially diseases such as measles, polio, chicken pox, smallpox, malaria etc. without immunization and I personally suffered from all these diseases, but God protected us through and here we are," he asserted.
"We then encountered the challenges of wars and life in exile but even then, God protected us and our children and we managed to go through this phase," he added.
President Museveni further used the occasion to thank the people of Greater Ankole, Uganda and the African continent at large for the support they rendered to their family and the bigger Ugandan family especially during the difficult times of bad governance, wars and life in exile.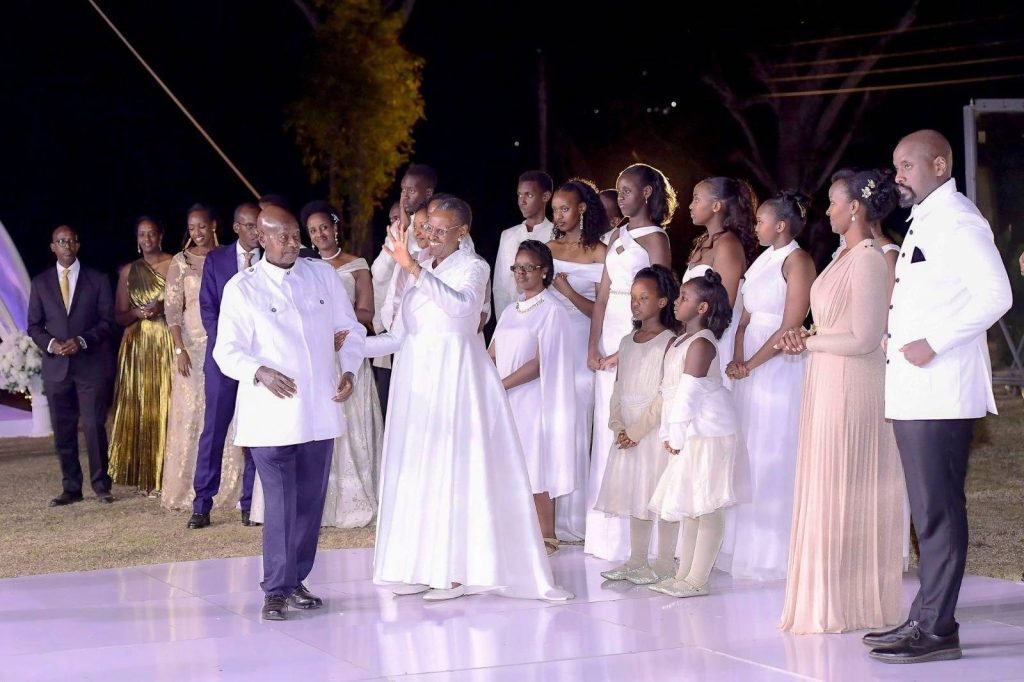 He particularly thanked Ugandans for giving them the chance to lead the country on the road to socio-economic transformation and for always supporting them and the National Resistance Movement at all times.
President Museveni also called upon the people of Ankole and Ugandans in general to stop working for the stomach but rather join the money economy and boost their income and get rid of poverty in their homesteads. He said that the government had introduced the Parish Development Model (PDM) with a view of having all citizens from the grassroot to produce for the market and asked everyone to embrace it.
He thanked the Bishop of South Ankole Diocese, Nathan Ahimbisibwe for embracing the government teaching on poverty eradication and for using the Church as an example, noting that he was in line with Jesus' path that saw him heal the sick, feed the hungry, work in his father's carpentry on top of preaching the gospel.
On her Part, Mrs. Janet Museveni, who is also the Minister of Education and Sports, said that their 50 years celebration was a commemoration of "God's faithfulness to them and their family".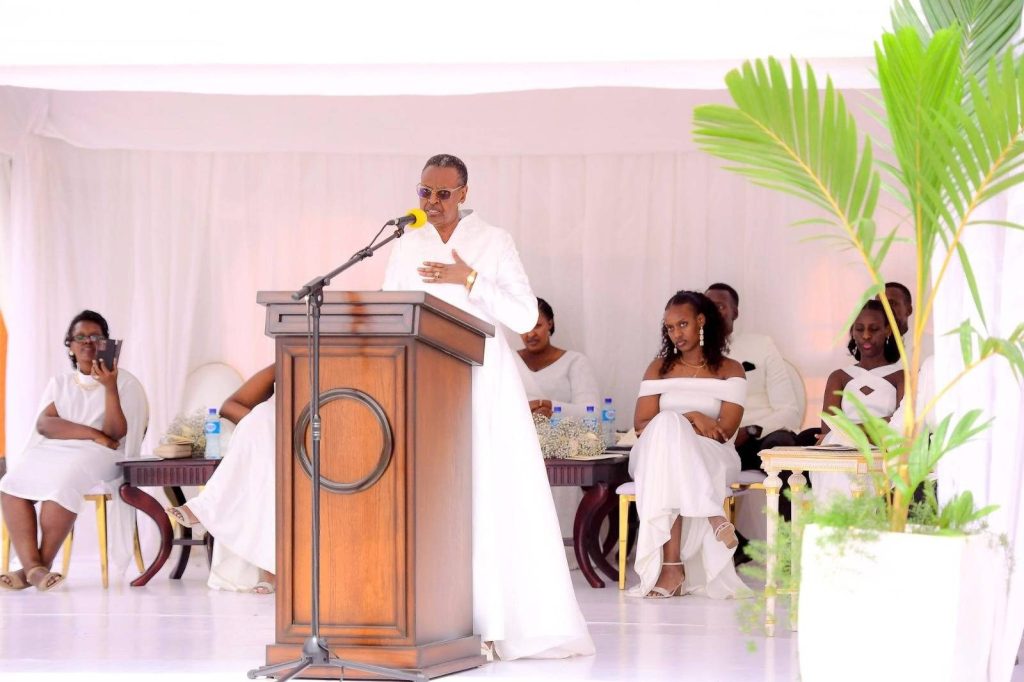 "This is a celebration of God's faithfulness to us as a family because we have gone through a lot as a family but God has protected us and used us to serve Uganda and humanity in general," she said.
Maama Janet also thanked the people of Ntungamo and Uganda in general for sparing time to celebrate with them on their special day in their life in an area where both were born, raised and studied.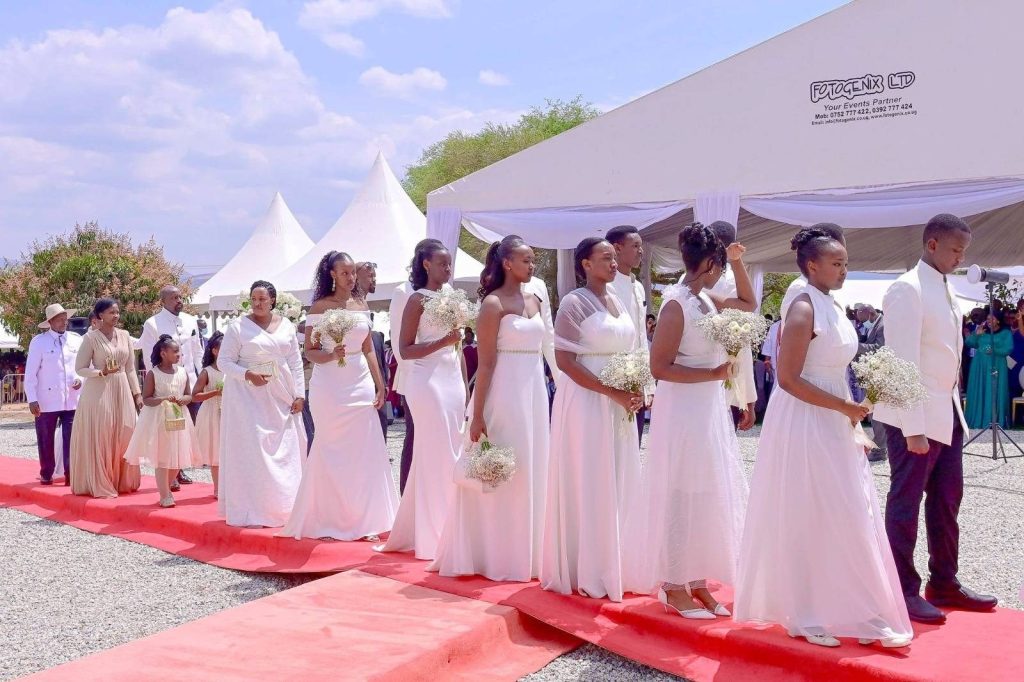 In his sermon, His Grace Dr. Stephen Kaziimba Mugalu greatly commended President Museveni for being a good example of a family man and for standing firm to protect the family institution that he said was under attack globally. He said that the President and his wife were an encouragement to the younger generation who are getting married and look forward to having similar occasions.
He further said that marriage was initiated by God through Adam and Eve and any attack on marriage is an attack on God's work and an interference with society. He thanked President Museveni and the First Lady Janet Museveni for not forgetting to thank God whenever they reach any milestone in their life.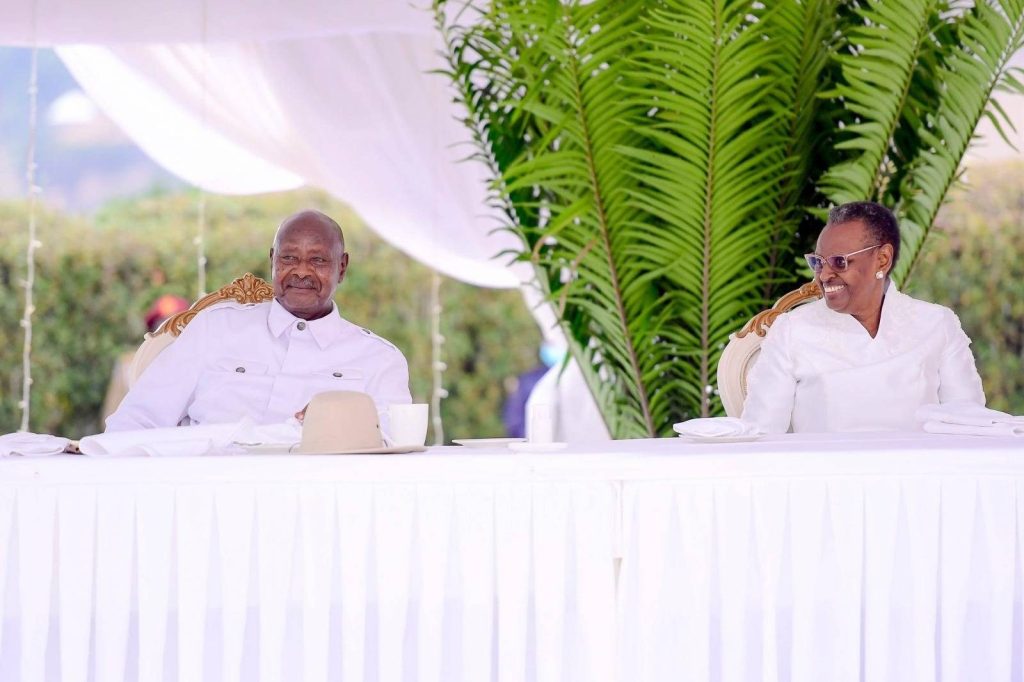 "Humanity easily forgets to thank God but thank you for not forgetting to thank God at all times," he noted.
"By the way, God is the first surgeon because He made Adam to sleep and removed one rib to make Eve and He made sure that Adam fulfills the duty."
Dr. Kaziimba further advised that marriage is meant for companionship and for comforting each other as couples, citing that at the end of the day there will always be issues which need patience.
"Family is a birthplace for the nation; that is where everything begins from and so I am so grateful for the President and the First Lady that we are here witnessing this milestone," he added.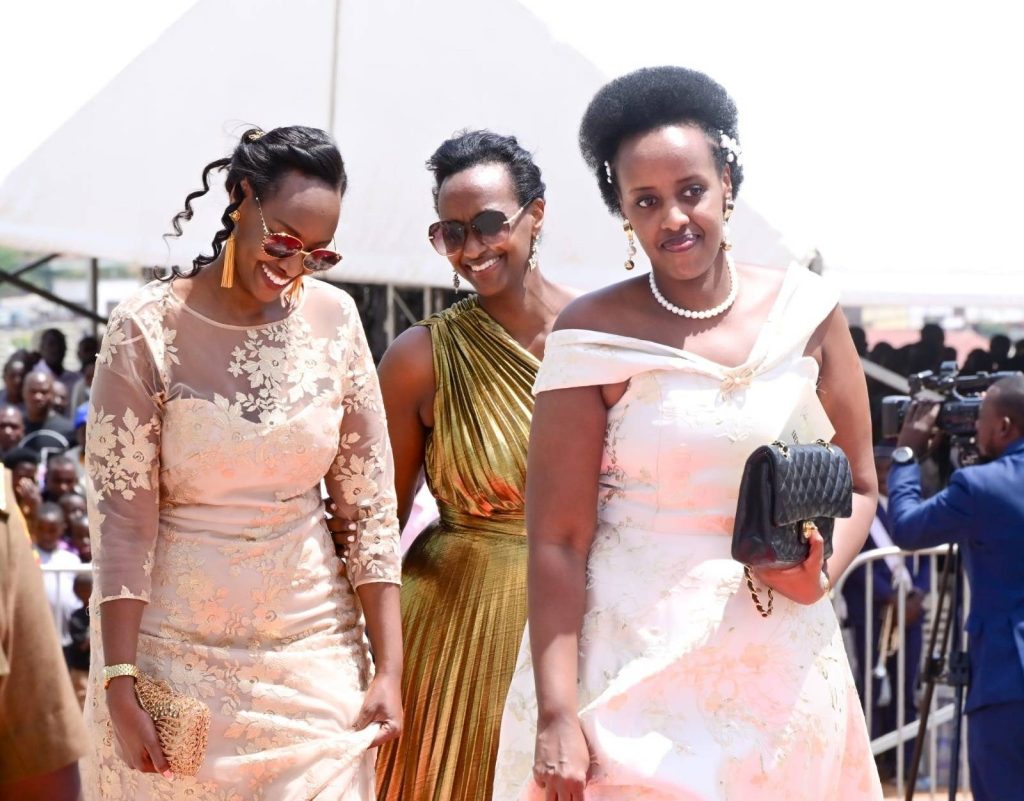 The event was attended by several government officials, religious personalities, international guests and locals.
Among the high-profile guests were the Vice President of Uganda, H.E Jessica Alupo, the Prime Minister, Rt. Hon. Robinah Nabbanja, the former Vice President, H.E Edward Ssekandi, among other dignitaries.