President Yoweri Kaguta Museveni has guided officials from the National Environment Management Authority (NEMA) and other stakeholders on the Namanve Industrial Park land.
During a meeting held yesterday at State Lodge- Nakasero, President Museveni said the wetland in Namanve Industrial Park must be preserved and as NEMA they should not allocate investors land in the transitional areas.
The meeting was also attended by the Minister of State for Privatisation and Environment, Hon. Evelyn Anite and officials from Uganda Investment Authority (UIA).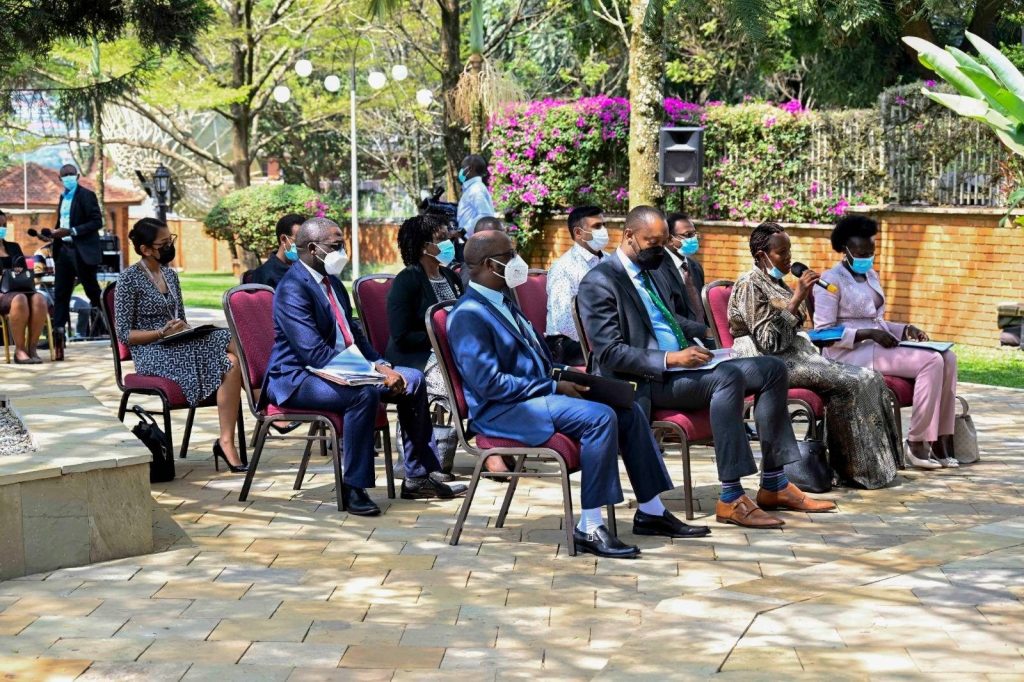 The President also advised NEMA that they should come up with a pre-category plan in order to avoid assessing every factory that wants to come on board, explaining that, "These are not new factories, they have been existing elsewhere so they should be pre categorised to make the process fast."
President Museveni further guided that those investors who were allocated land in wetlands and have not started construction should be reallocated with the aim of protecting the environment.
"We can compensate the affected factories and also get them new land," he noted.
Hon. Anite thanked the President for his continuous guidance and support to the investors in Uganda, saying that this has promoted industrialization in the country.
She noted that her Ministry is committed to implementing the Presidential directive that will sustain the integrity of wetlands in the country.
The meeting was attended by NEMA Executive Director, Dr. Barirega Akankwasa, the Director General of UIA, Mr. Robert Mukiza, among others.