President Yoweri Kaguta Museveni who is also the Commander in Chief of the Uganda People's Defence Forces (UPDF) has disclosed that the people of Africa are entitled to prosperity because the element is crucial for their survival.
"Our view was that the African people are entitled to prosperous living but if you say they are entitled to prosperity where does prosperity come from? Can you get prosperity from begging other countries for aid? After a long study, our answer was no," President Museveni said.
The President made the remarks yesterday while delivering a lecture of opportunity to the military students of the Zambia Defence Services Command and Staff College at State House Entebbe. The delegation of 20 officers is on a study tour to Uganda.
Gen. Museveni also explained that sustainable prosperity can only come from wealth creation whereby every adult person should produce a good or a service and sell it.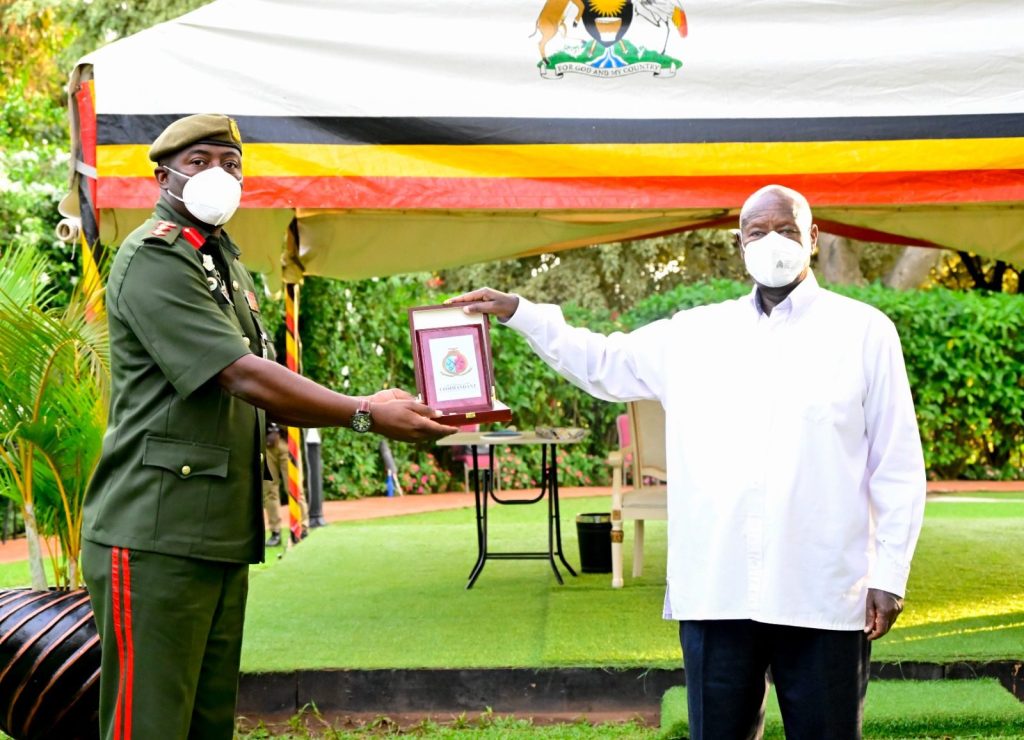 He further noted that when one produces a good or service, he/she will need a market where they can sell their products.
"My tribe are people of cows so for them to be prosperous, we told them they are traditional cattle keepers. Why don't you produce milk and sell it as a commodity? They listened and woke up and they are now producing milk on a large scale. Milk production in Uganda was 200 million litres in 1986, it is now 5.4 billion litres and it's going up more. My tribe also has other commodities like beef and bananas. These products have internal and regional markets," Gen. Museveni expounded.
"My tribe and all other tribes in Uganda as well as other tribes in Africa are entitled to prosperity but the problem is that in my tribe, they are producing similar products; A is producing milk, B is producing milk so A cannot buy from B and vice versa. It is the same tribe but in terms of mutual support, they cannot support one another. Then who is supposed to support the prosperity of that group? The other Ugandans are not in the milk industry but in other sectors like fisheries. These are the ones who buy the milk, beef and bananas of my tribe. Therefore, the prosperity of this group is dependent more on the country called Uganda than my tribe. So, we are now challenging the people who are saying that identity is more important than interest. Interest or people's needs are very important, and you must give them priority," he added.
The President further revealed that the National Resistance Movement (NRM) government has been able to thrive in power for decades because it embraced and emphasised a right ideology of politics of interest. He also noted that his government is being run under four principles that have enabled the country to build strong institutions.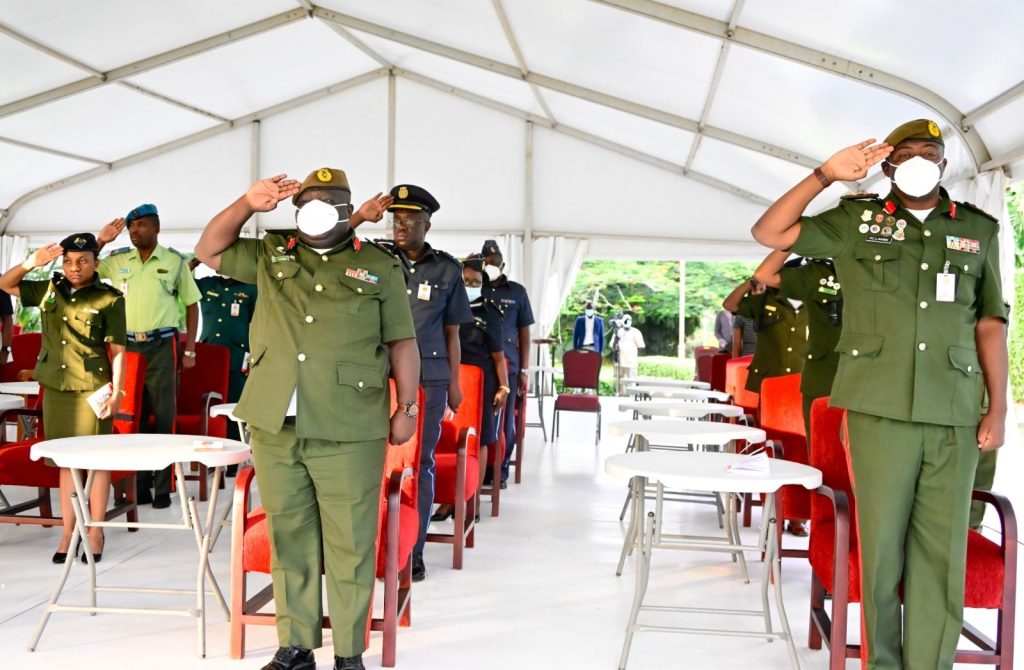 "If you think that identity is more important than the needs of people then you are going to cause yourself problems. That is why we told our people that in terms of ideology, patriotism is principle number one, love Uganda because you need it for your prosperity and anybody who tells you that love your tribe more than Uganda is an enemy of your prosperity," President noted.
"When Ugandans started waking up, they discovered that the internal market of Uganda is not enough, the milk for instance, within Uganda they drink 800 million litres but we are producing 5.4 billion litres so what you do to solve this problem is by becoming a Pan Africanist; you don't think about only your tribe, or Uganda but Africa and here we think of organising Africa as a continent so that it becomes one market. This is not just theory but for your own good to survive."
President Museveni informed the officers that if they want their people to remain poor permanently, they should ignore Pan-Africanism but if they want prosperity, they should embrace it, explaining that the principle will help them go beyond the colonial borders.
He also urged that Africa needs to undergo socio-economic transformation if the continent must produce a new modern society.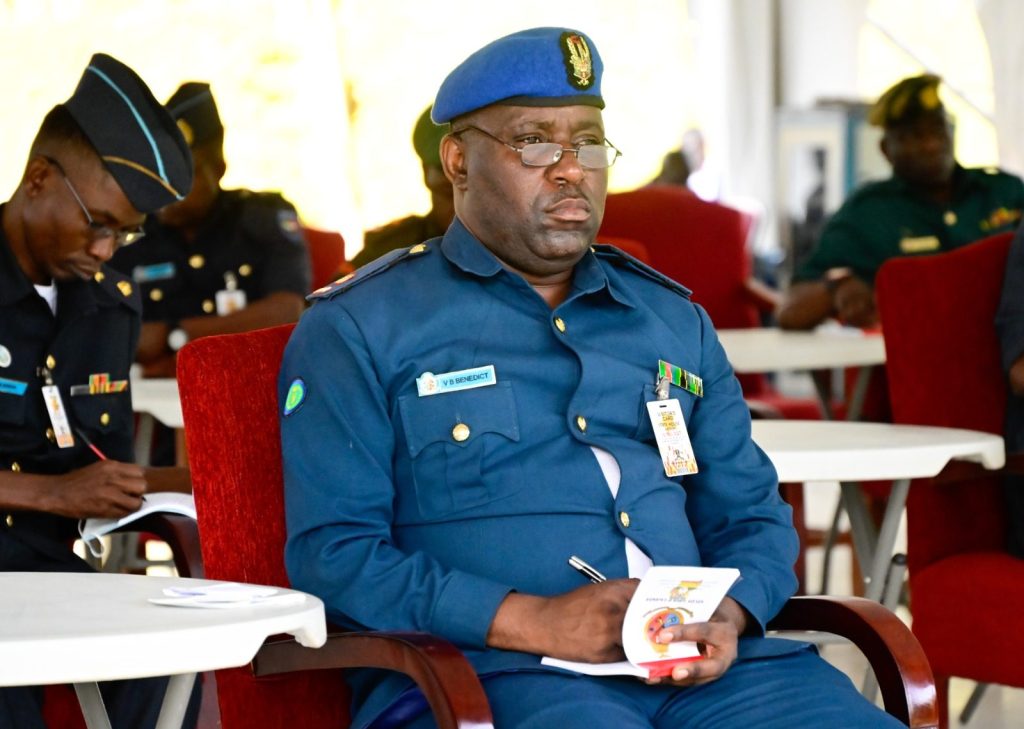 "You cannot have a situation where peasants produce other peasants because this has been a problem. Africans must undergo social metamorphosis and this is done through two ways; universal Education and everybody must be involved in wealth creation," he said.
"The fourth principle is Democracy. These four principles help us to achieve mission number one which is working for prosperity for our people. Our analysis is that to achieve prosperity we need these four."
On the issue of strategic security, President Museveni advised that Africa can achieve the element by getting hold of the principle of Pan-Africanism and ensuring prosperity.
"When we talk about strategic security, it means we should be able to deal with all threats and here Pan Africanism is very crucial. For example, we need the space program, but Uganda alone cannot afford it unless we come together as Africans through Pan Africanism," President Museveni emphasised.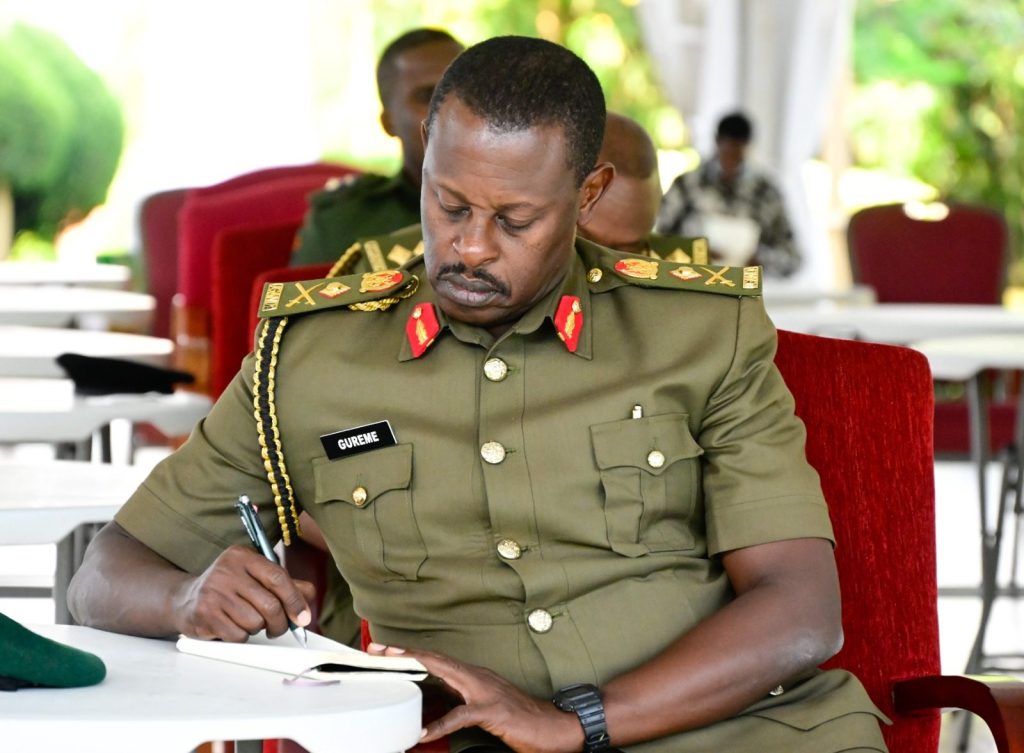 "Many countries have failed to build a national army because of sectarianism ideology. We fighters discovered that you don't need your tribe people, we need a person who can fight well. A good soldier, whether from my tribe or not, is my security."
On the other hand, Col. Pezu Lambe, the head of the delegation, appreciated President Museveni for transforming Uganda through his able and visionary leadership.
He said they look up to him as a Pan-Africanist who has Africa at heart.
The delegation was also accompanied by UPDF's Chief of Training and Recruitment, Brigadier General Matthew Gureme.