A delegation of South African ministers has thanked President Yoweri Kaguta Museveni for being an exceptional leader who has steered development in Uganda.
The Ministers also extended greetings from the South African President Cyril Ramaphosa and thanked the two Heads of State for their commitment towards promoting the bilateral relations between the two nations.
This was during a meeting held at Commonwealth Resort, Munyonyo yesterday following the end of the two-day Uganda South Africa Trade and Investment summit that attracted over 40 companies from South Africa.
The South African Ministers included Hon. Thoko Didiza-Minister of Agriculture, Hon. Mondli Gungubele-Minister of Communications and Digital Technology and Hon. Fish Mahlalela Deputy Minister of Tourism.
"We really believe that this will be an anchor of strengthening the economies for both East Africa and South Africa," Hon. Thoko noted.
The Ministers further thanked President Museveni for his support towards the African National Congress (ANC) in the struggle for independence.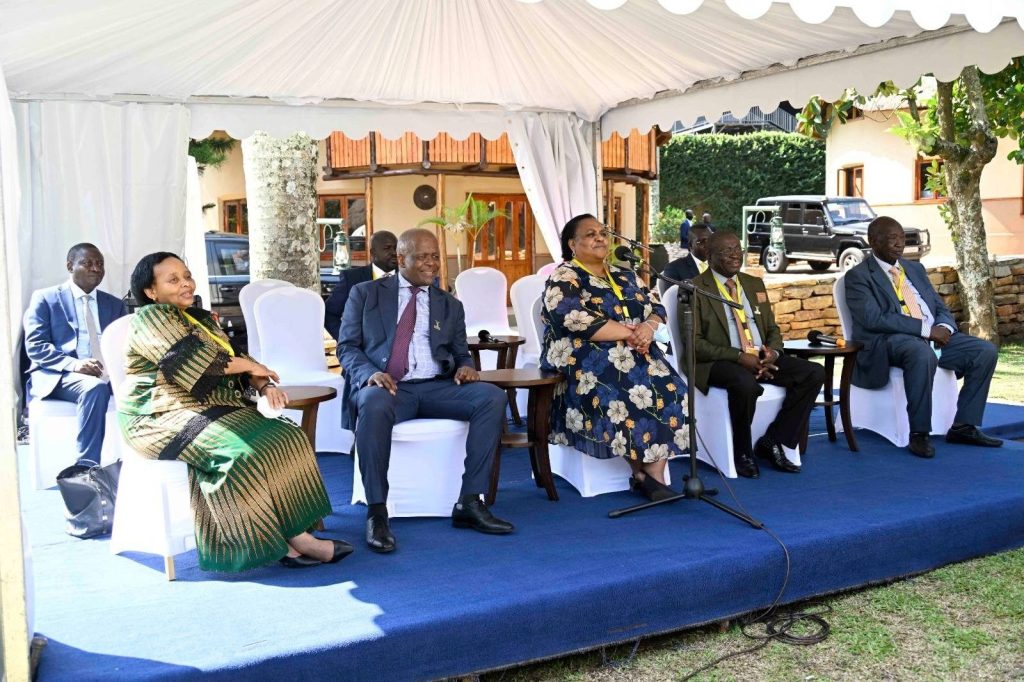 President Museveni applauded President Ramaphosa and the government of South Africa for their efforts towards the strengthening of the bilateral relations between the two African countries.
President Museveni further thanked the MTN Group for being a good business partner and for bringing more investors to Uganda.
He also advocated for market and value addition on Uganda products.
"Our problem here is the market; like now we have surplus milk, we have surplus sugar and many others," he said.
The meeting was also attended by Hon. Evelyn Anite- Minister of State for Privatization and Investment, Hon. John Mulimba Minister of State for Foreign Affairs in charge of Regional Affairs, H.E. Lulu Xingwana- South Africa High Commissioner to Uganda, H.E Paul Amoru – Uganda's High Commissioner to South Africa, among others.