President Museveni made the remarks today at State House Entebbe during the swearing-in of members of the Commission who were appointed on 3rd April 2023. The Districts of Adjumani and Amuru in Northern Uganda have been at the centre of conflict over the land in question.
"The best medicine for the Apaa land dispute is a Commission of Inquiry. Why? Because, in all our other efforts, people play with us. The commission has got powers of a Court," he said.
President Museveni noted that when the commission summons a person, they must respond positively or face consequences.
The members sworn-in are the Chairperson, the former Chief Justice Bart Katureebe, Hon. Justice Alice Mpagi Bahigaine, Hon Justice Steven George Engwau, Ms. Joyce Gunze Hasasa and Dr. Fred Henry Bateganya.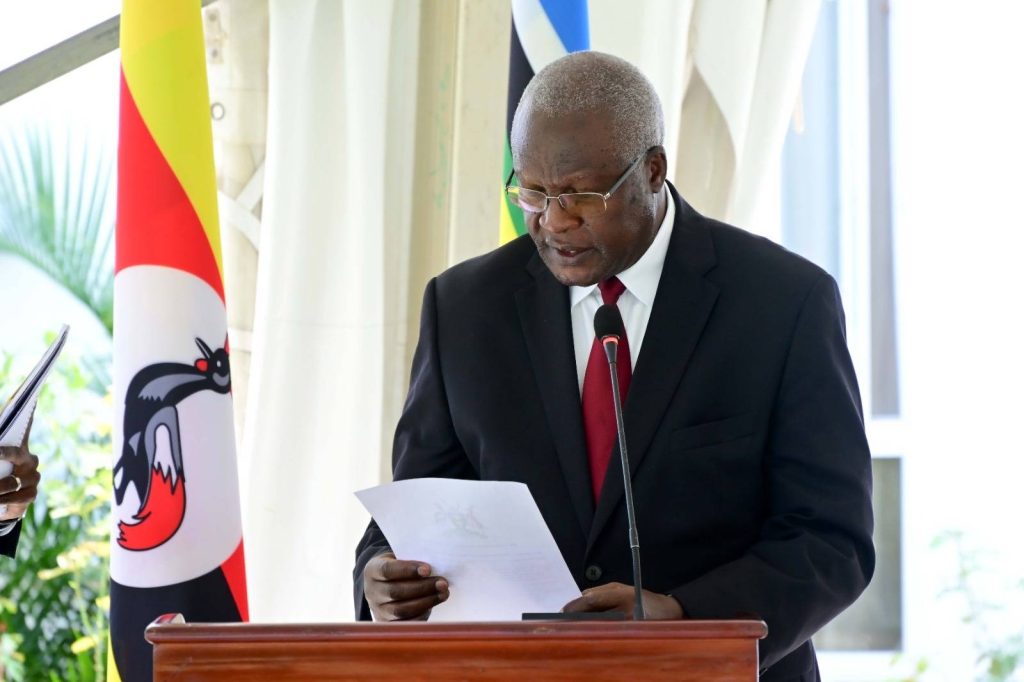 The lead Counsel is George Omunyokol and the Secretary is Imelda Adongo.
Also present was the Minister of Justice and Constitutional Affairs, Hon. Norbert Mao.